» Home
Welcome to The DC Office Service
With a sharp focus on regulatory and legislative proposals and decisions, The DC Office® service closely monitors the FCC, Congress and the Courts and reports to clients on each day's breaking developments in telecommunications, broadcasting and the Internet.
Original content prepared by our analysts is readily accessible in a single, searchable, user-friendly website – TheDCOffice.com – and delivered in real time, at your option, to your inbox via a series of email alerts.
No need to spend time searching multiple sources. Our deep document archives and unique productivity tools provide the information you need – where you want it, when you want it – all in one place.
The service is used and trusted by leading communications organizations in the U.S. and abroad including law firms, telecom companies, associations, and engineering firms, providing clients with a convenient, time-saving, cost-effective way to stay fully informed and ready to act.
NO-RISK Free Trial
We invite you to sign up for a 15-day, no obligation free trial of the complete service.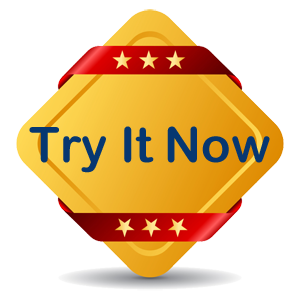 All our clients took a free trial before subscribing—and they were convinced.
Click here to get started…
Take The 2-Minute Tour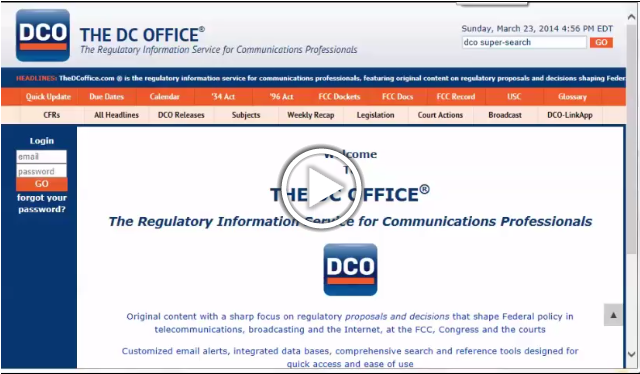 What Our Clients Are Saying
The service is specifically designed for busy professionals seeking a powerful workday productivity tool.
"A great product. I think it's the best service that has come along in the last ten years. It brings many resources together and makes what you're looking for easy to find in one place."
Ross Dino, Director of Legal Issues
CenturyLink